Will Selling Online Make Your Business More Resilient?
More than ever, businesses need to support their customers by shifting to sell products and services online.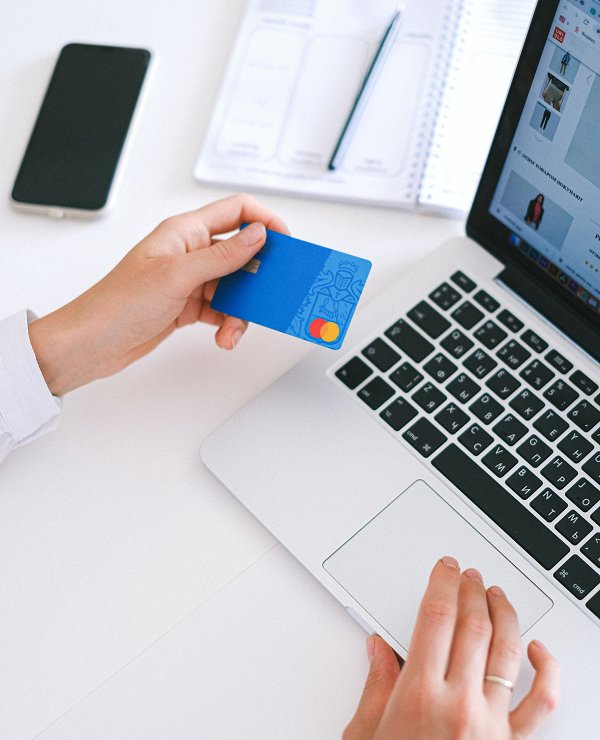 Since the beginning of 2019, a year defined by the shutdown of traditional business and the economy due to COVID-19, Jeff Bezos of Amazon has seen his already world-topping wealth increase by nearly 50%, to almost $200B. If nothing else, Amazon and Bezos showcase the power and prestige in doing business online, and they've got the receipts, with roughly 200 billion reasons to back up this claim. The main reason for this massive success in the face of a recession? The resilience of being able to provide products and services online during times of crisis.
COVID-19 has shown that the need to be able to operate online is more important than ever, but where does this leave businesses that aren't in easily 'digitizable' industries like Amazon in retail? Or even if you're already a digitally-focused company, can you provide the same high levels of service from a distance, in cases where you can't directly interact with customers?
In this post, we're going to take a look at how being able to sell your products or services online make your business more resilient, allowing you to ride shock waves to success, as Amazon has, rather than drown in unexpected tidal waves. We're going to examine what changes this will require, how to identify which areas of your operations require particular care, and how your customer interactions will change when you provide your products or services online.
Why Develop Online Selling Capabilities?
Above all else, being able to replicate your operations and sales funnel online brings unprecedented adaptability to your business. Instead of being one of the hundreds of thousands of businesses left in limbo by a lockdown, you can rapidly shift to scooping up new customers abandoned by less forward-thinking competitors. However, this process depends on what your business setup is, and the nature of the products or services you provide.
If you have a brick and mortar store, you need to understand how your business will change once it's functioning online. This involves breaking your operations down into their component parts (marketing, finance, accounting, sales, quality control, customer service, etc.) and mapping them onto a new online strategy. Obviously some will be easier to digitize than others, so ensure that the more difficult ones receive the appropriate amount of TLC when developing the capabilities to sell online.

If you're already providing products or services online, you need to understand what ramifications there are for your operations in the time of a crisis. What value is your team getting from their ability to coordinate in person that may be tough to replicate online? Do you sell services online, but administer them in person? We will take a closer look at this problem in the next point.

If you're a service provider, you need to understand how service provision will work online or at a distance. This has been the most devastating aspect of the current crisis for many service providers. From physical therapy to management consulting, from skills training courses to massages, physical service provision has been utterly disrupted. If you're in such an industry, it's time to get creative, and utilize the available technology to keep your customers as satisfied as possible, to keep everyone safe.
Once these questions are answered, it's time to develop the infrastructure required to be able to sell products or provide services as such.
Going Beyond Merchandise
Amazon and other large retailers have basically perfected selling merchandise online, but if the whole economy is to be resilient, we need customers to be able to purchase more than just books, toys, appliances, and groceries from home. One of the main ways that service providers, such as management consultants, healthcare providers, skills training coordinators, among many others, must adapt is by combining digital tools with top level communications skills.
If there's one company that's blown up because of the pandemic, it's Zoom, and for good reason. Their elite video-conferencing software has outpaced tech giants like Microsoft (Skype) and Apple (FaceTime) to become the chosen way to stay in touch during quarantine. From schools using the platform to interface with students, to doctors using it for routine checkups, the combination of Zoom and COVID has blown the doors off of our previous conceptions of digital service provision. Getting creative with how your business can function online is the best way to ensure that you can withstand the next shock to the system, maybe even as well as Amazon.
Customer Service in a Digital Economy
For most business owners, customer service is how they differentiate, and impose their personal values on their operations. But how do you bring the humanity, that for so many, is the basis of business, to your work, when you can't directly communicate or interact with the people you serve? While this sounds difficult, there are many companies who are pulling it off, even with a 100% virtual workforce.
The key to doing so is understanding what techniques you need to incorporate into your operations to be able to provide the same high quality customer service online, for your full range of business functions, rather than just traditional customer service capabilities. Here are a few tips that can kickstart your thinking along these lines:
Overcommunication: So much of our communication comes from non-verbal queues, and thus can get lost in translation over video call. From reiterating key points to producing documents outlining your services, a commitment to furthering your communication protocols can only help boost your virtual customer service.

Use Your Tools: While personal interaction may be impossible, digital tools are better than ever at bridging the gap, no matter how wide it may be. Obviously the face-to-face element of video calls is an upgrade over a phone call, but where else can you use tech to make the customer feel special? If you're not too sure where to begin, check out this list to get your brain flowing.

Stay In Touch: Feedback is harder to come by from a distance, which is why you need to be vigilant at getting it, as well as incorporating it into your customer service protocols. Social media, email lists, and even personal check-in calls with bigger clients are all ways that you can keep refining your customer experience.