Feit Electric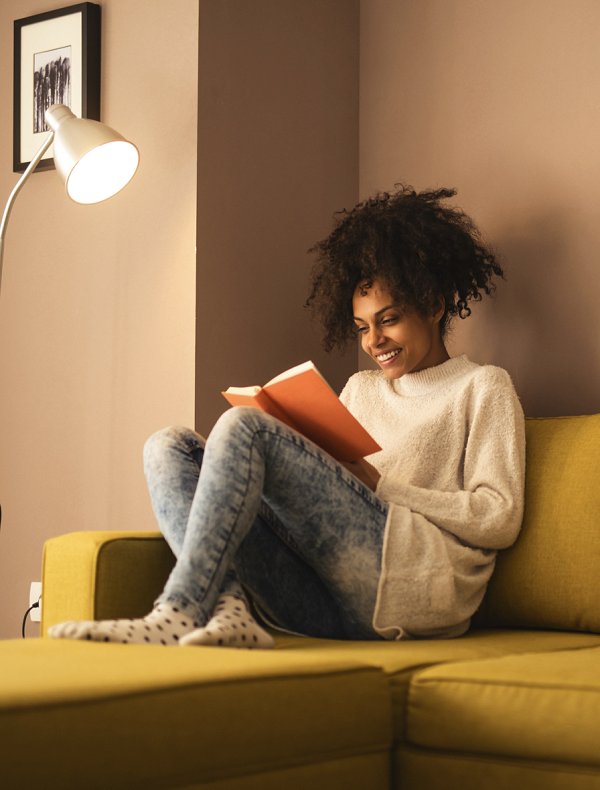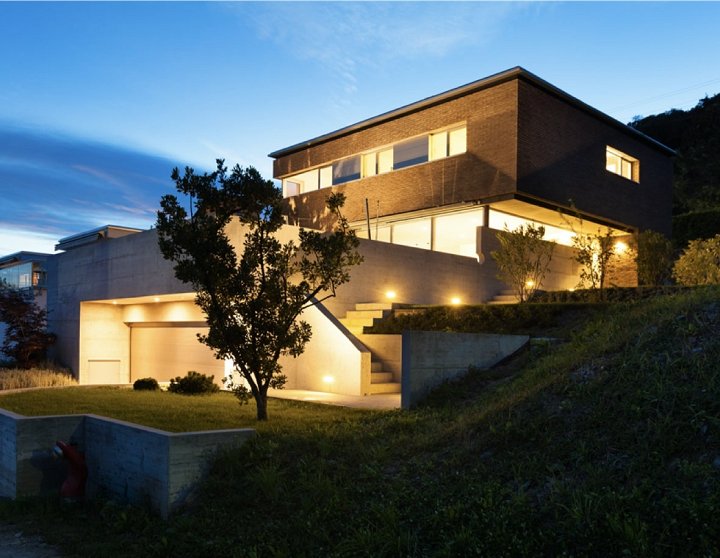 Feit Electric has been manufacturing light bulbs for over 40 years, and their wide range of products can be found at major retailers like Target and Home Depot. Leading up to the launch of their first "smart" bulb, Feit chose Vrrb to help revamp the company's digital presence in order to resonate with tech savvy home users who might be interested in their new products.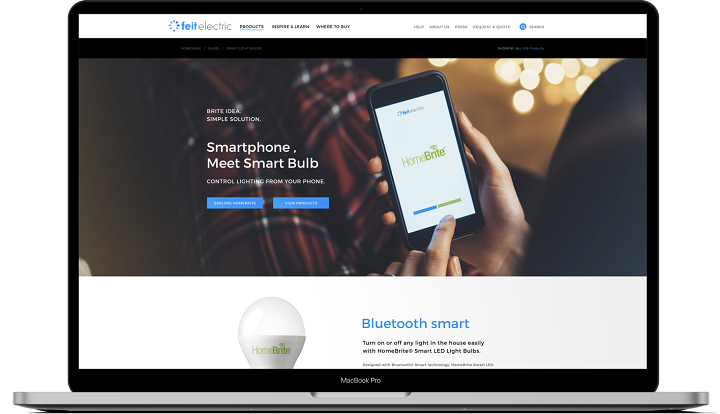 Our mission was to help Feit stand out from major competitors like GE and Philips and gain additional marketshare in a crowded industry.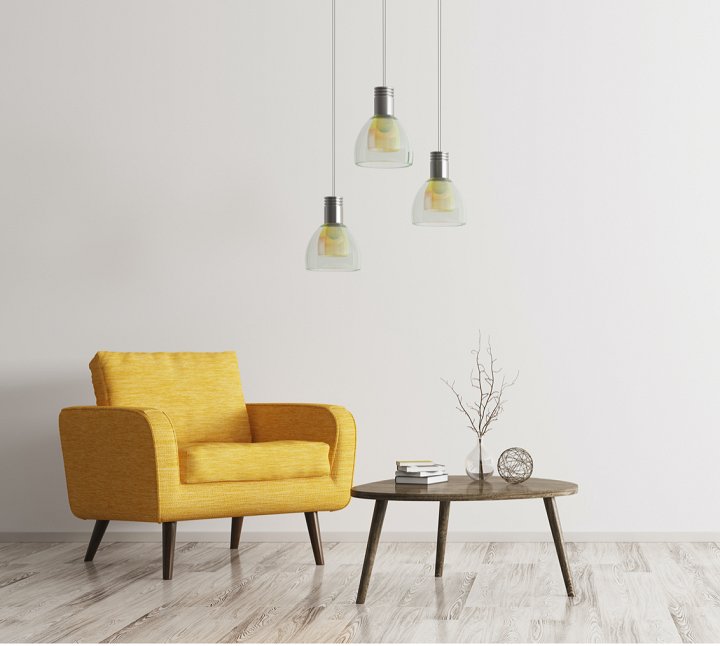 The initial focus was in creating a refreshed brand aesthetic that would resonate with consumers both online and IRL. We needed the products to look better on the shelf and grab the attention of shoppers looking for the latest technology. Designing a fresh, modern brand identity was essential.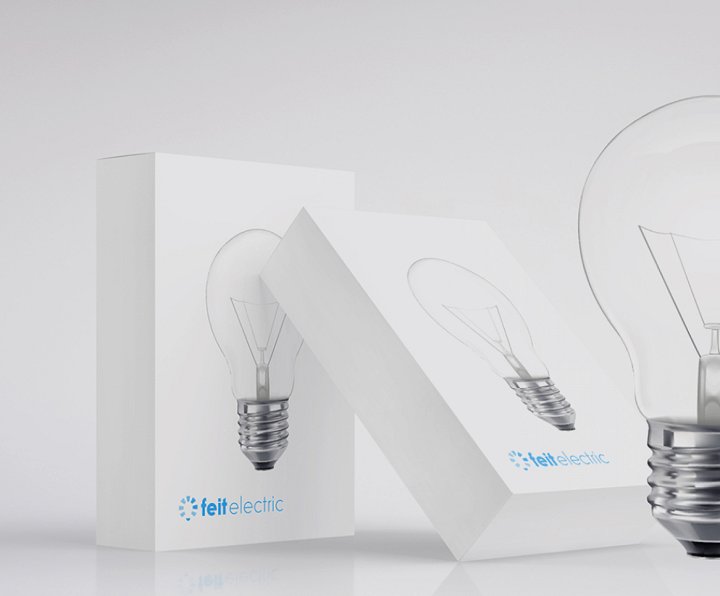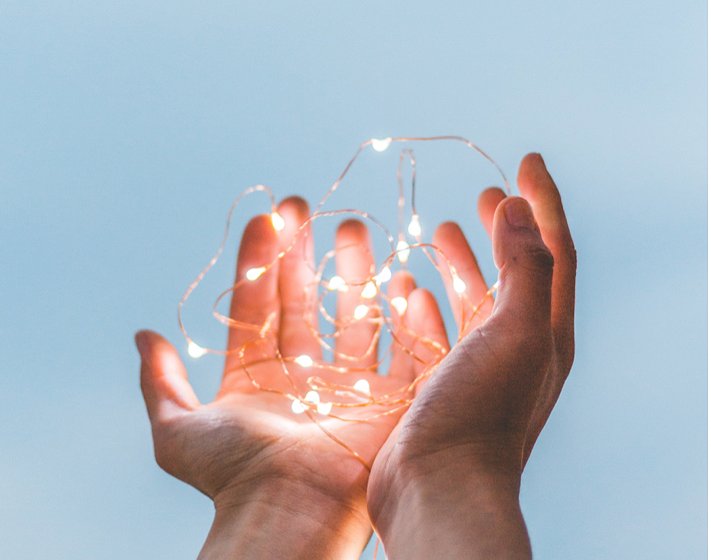 Product story pages were layered with consumer-centric imagery in order to humanize the brand.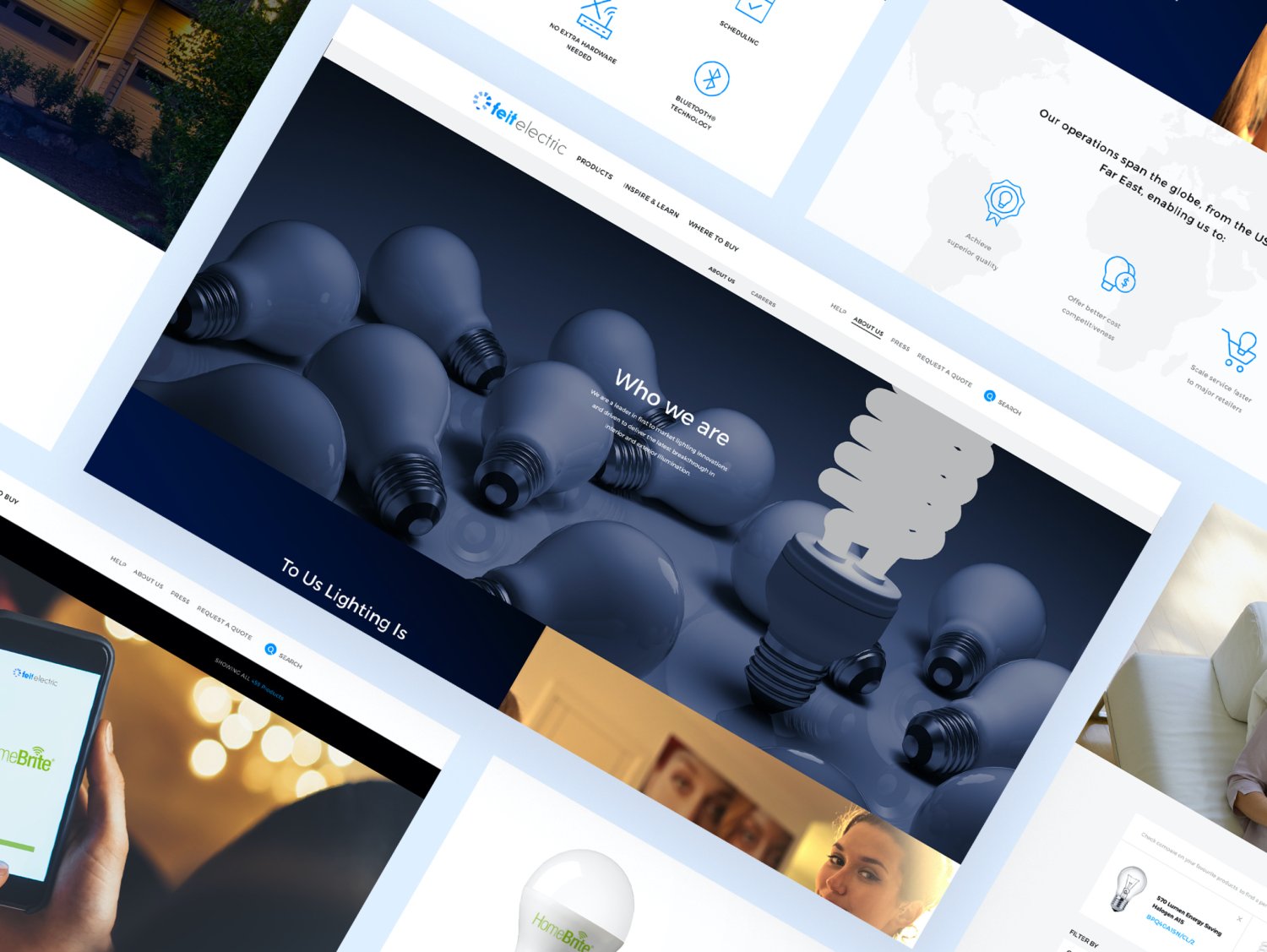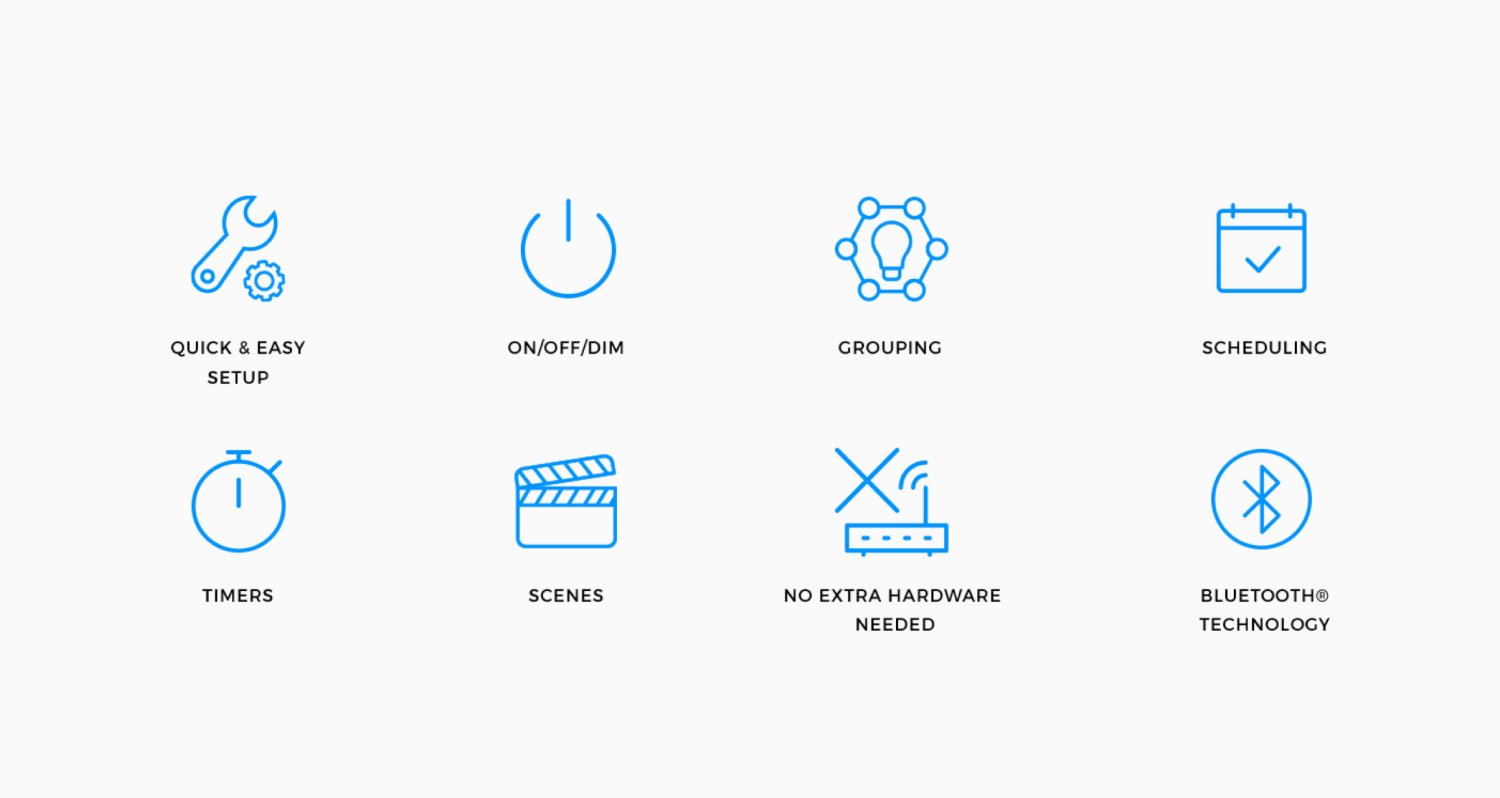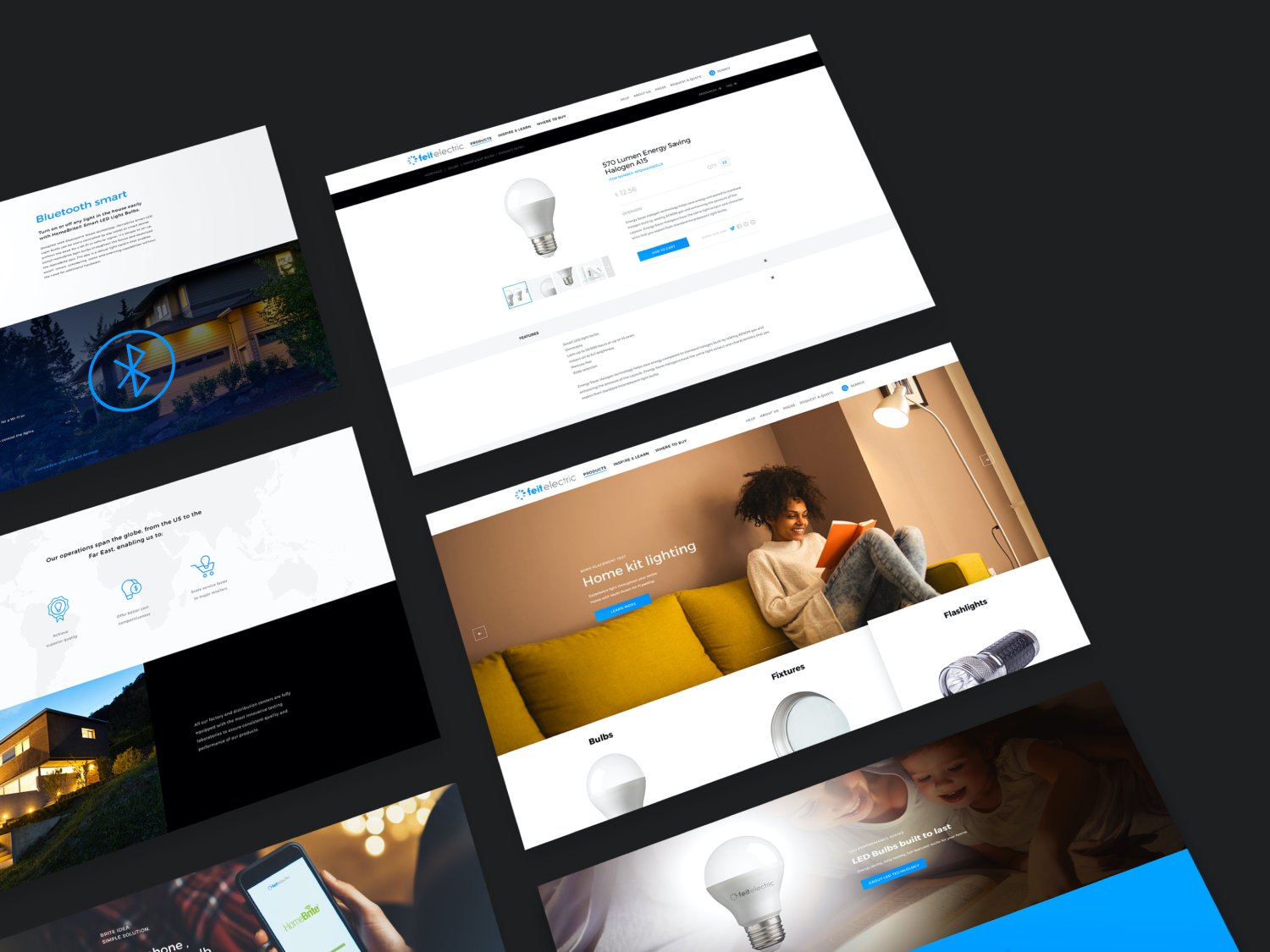 We added e-commerce functionality and migrated the product catalog into a new platform to showcase each product in a beautiful, approachable format. This enabled customers to purchase select products directly from Feit, opening up a new line of business for the company.